Freight and storage services
REFRIGERATED FREIGHT AND STORAGE SERVICES
Transporting, storing and optimizing the delivery of fresh and frozen freight, all while respecting the cold chain. With Morneau Borea, you keep a cool head and your food fresh.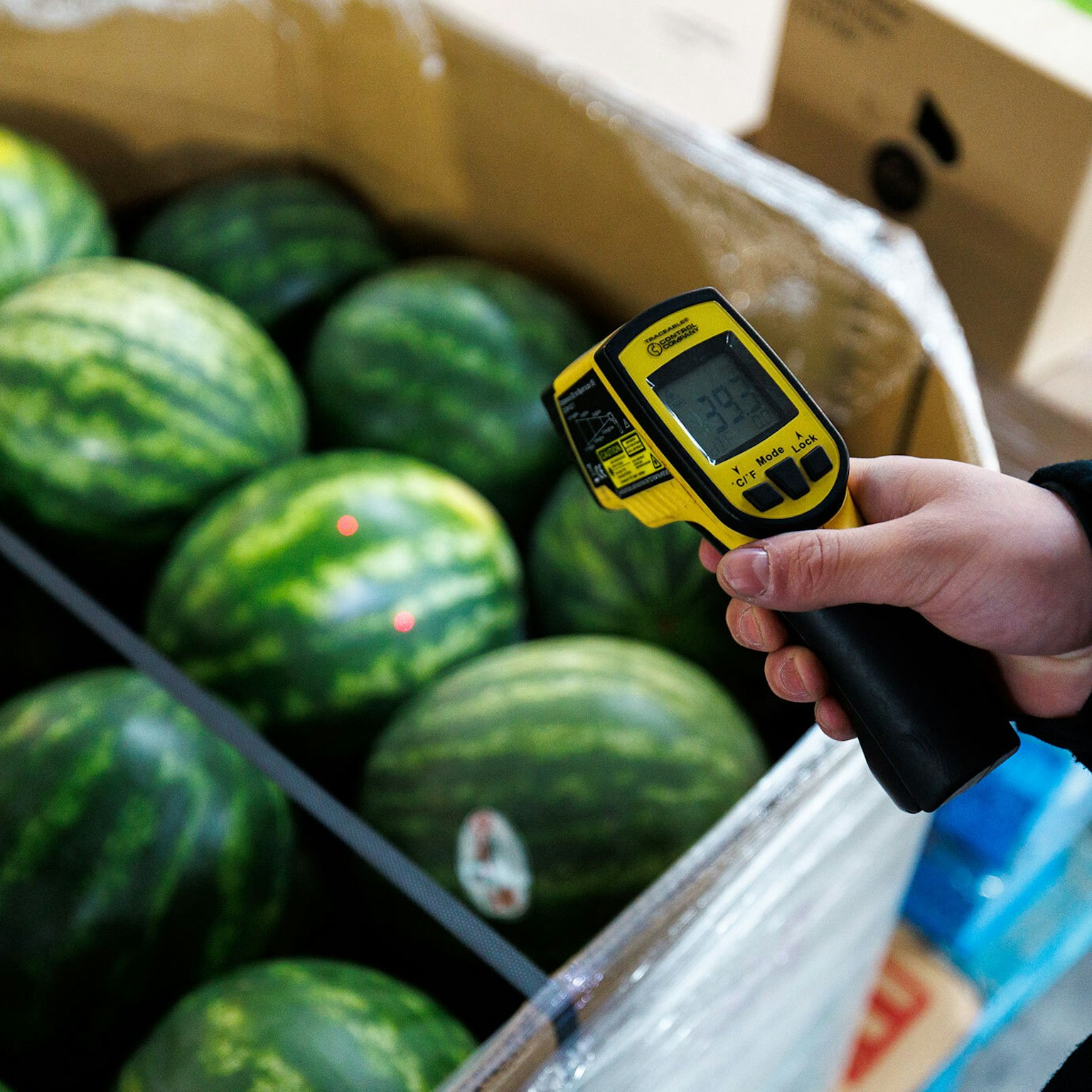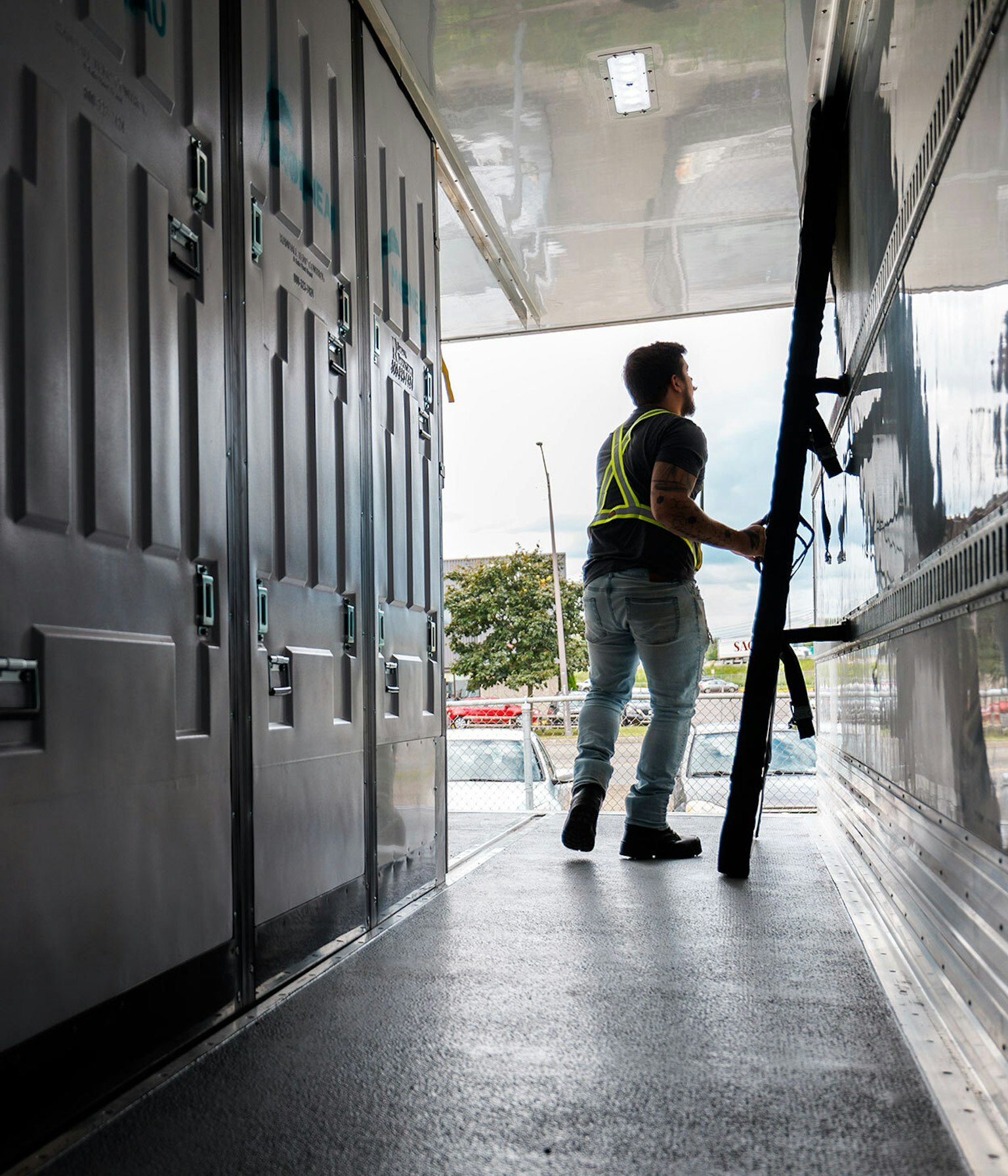 Services
From point A to point B, to the nearest degree.
LTL-TL-Dedicated Refrigerated Freight
We transport perishable goods throughout Québec, Labrador and Ontario. Our multi-temperature trailers are designed to respect the cold chain, which means fresh food from Lac Saint-Jean can be shipped with frozen food from the Gaspé all the way to Windsor.
Cold storage
Our cold storage facilities preserve your freight until the day it is delivered. Frozen or fresh, delivered tomorrow or in a week, or even in two months – your food stays at the right temperature. We take care of everything from start to finish.
We also offer:
Cold storage
Blast freezing
Cross-docking service
Inspection services
Stamping and labelling
Import and export
Distribution
Container handling
Advantages
At Morneau Borea, we never get snowed under.
1
Greater expertise in food logistics
With our experience and specialized fleet, Morneau is the leader in shipping throughout the Toronto–Montréal–Québec City corridor and surrounding regions, without losing a minute or gaining a degree.
2
Largest food transport coverage
We have the largest food transportation coverage in Ontario, Québec and Labrador. And with our own terminal, cold storage and trucks, we're firmly in control of all our deliveries.
3
Daily deliveries
We make daily deliveries to major centers and refrigerated warehouses. We bring consistency and (especially) dependability to the delivery business, to best serve our clients. 
One-stop shop
When it comes to food logistics, you only have one stop to make. From direct refrigerated delivery and warehousing, import/export logistics to clerical transport documentation work; Morneau offers a turnkey service for all your needs. With our HACCP certification in hand, we ensure that there are no breaks in the cold chain, so our clients have less worry and less to handle on their end.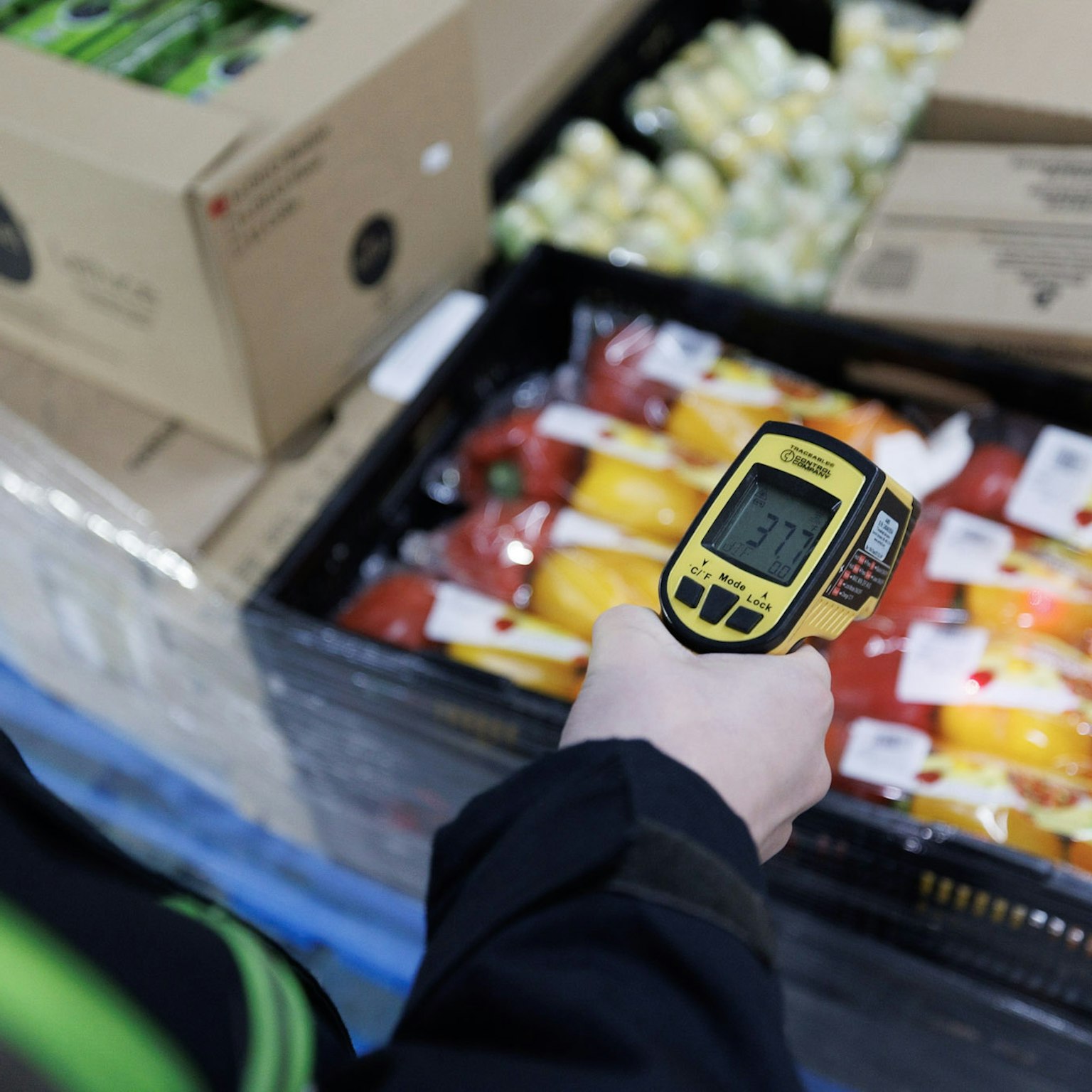 FAQ
MORNEAU ANSWERS YOUR QUESTIONS
Pick ups and deliveries are generally made between 8 am and 5 pm.
You may obtain details of your shipment in real-time by signing into your account from the CLIENT PORTAL or by clicking on TRACK A SHIPMENT.
The details of your order can by obtained by signing in to your account from the CLIENT PORTAL or by clicking on TRACK A SHIPMENT.
You may view transit times by destination from the CLIENT PORTAL, in the TRANSIT TIME section.
Having over 23 terminals, the scope of our network constitutes one of Groupe Morneau's greatest strengths. To find out more regarding the details of the areas that we cover, please contact our Sales Department.
Our terminals are open for shipment pick up or delivery between 9 am and 12 pm and 1 pm and 3 pm, Monday through Friday, excluding holidays.
Discover our other expertise