Back to news
Morneau GEO Successfully Inaugurates the Expansion of their Saint-Bruno, Lac Saint-Jean Terminal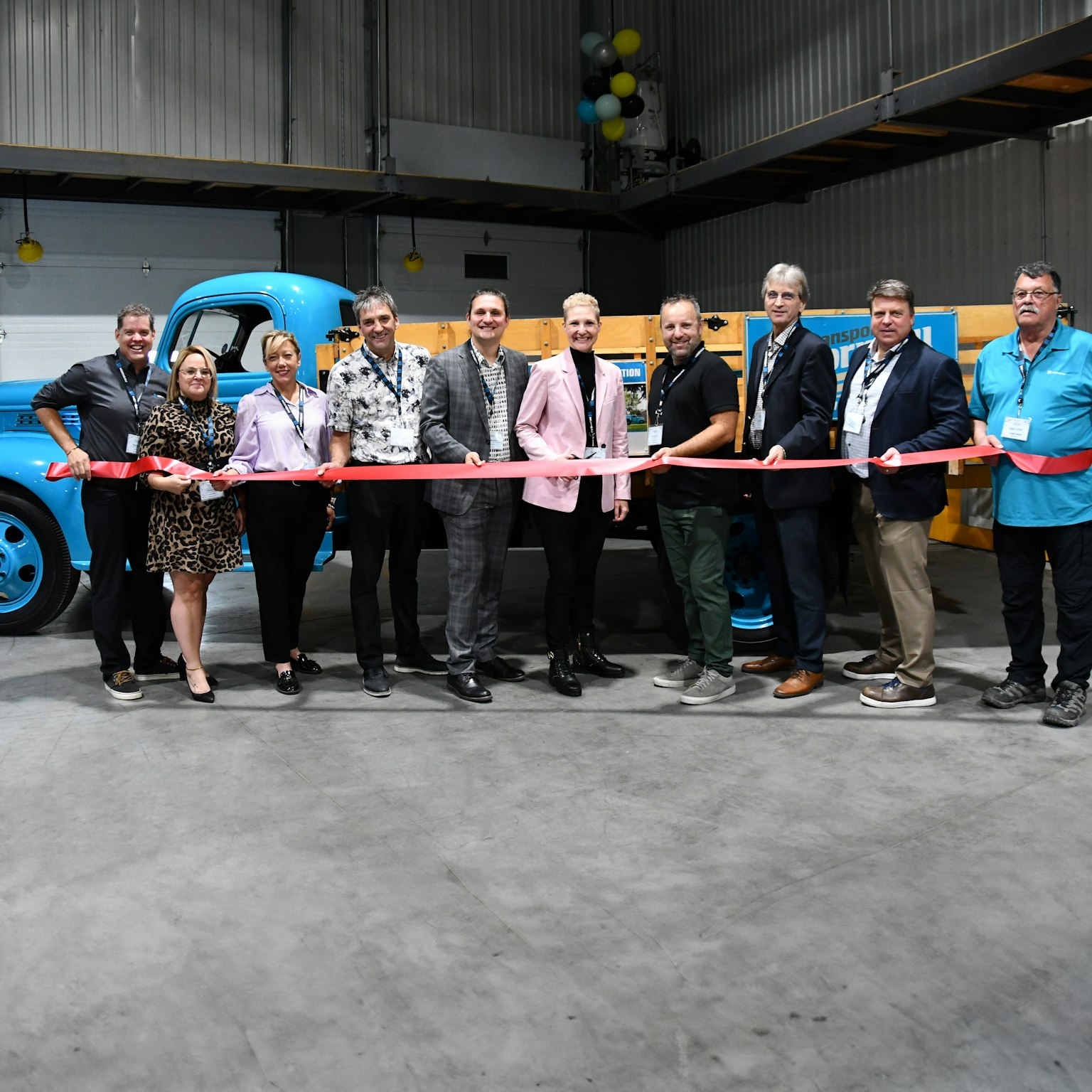 Saint-Bruno, October 6, 2023 - It is with great pride that Morneau GEO celebrated yesterday the inauguration of the major expansion of its Saint-Bruno terminal, located in Lac-Saint-Jean. The terminal, that first opened its doors over 26 years ago, in 1997, underwent a major transformation, increasing its total surface area by more than 50%, and significantly increasing its production capacity.
One of the highlights of the expansion was the addition of 9 warehouse doors, bringing the total to 34 doors. This increase in capacity will enable Morneau GEO to serve 50% more customers, thus strengthening its LTL transport leadership position in Quebec.
With their strong local presence in the region, Groupe Morneau continues to play a prominent role in the Quebec economy. The expansion reflects their commitment to supporting their customers' growth and to responding to the region's constantly evolving needs in logistics and transport.
Yesterday morning, more than 65 people, including collaborators, customers, suppliers, media representatives, and Groupe Morneau members of management, gathered to celebrate this important event.
"The importance of serving our regions well has been at the heart of our business for more than 80 years", stated Catherine Morneau in her inaugural speech. "Since 1942, Groupe Morneau has striven to provide the best possible service to their customers, who constitute the Company's reason for being. Even after 80 years of service, Groupe Morneau continues to be in ongoing evolution and to provide services best adapted to the needs of their customers."
The Saint-Bruno Terminal inauguration ceremony proved to be a memorable occasion, highlighting Morneau GEO's constant commitment to the local community and their willingness to contribute to the region's economic development.
Name of people in photograph :
Cutting the ribbon : Mr. Martin Laforest, Terminal Director, Ms. Caroline Huot, Director of Human Resources, Ms. Caroline Billette, Human Resources Business Partner, Mr. François Claveau, Mayor of Saint-Bruno, Mr. David Morneau, Executive VP Operations, Ms. Catherine Morneau, Executive VP and General Manager, Mr. Louis Bouchard, Deputy Director of Operations, Mr. René Thériault, Vice-President of Real Estate and Asset Management, Mr. Simon Bourque, Chief Operating Officer Morneau GEO , Mr. Ghislain Lemieux, Ambassador.